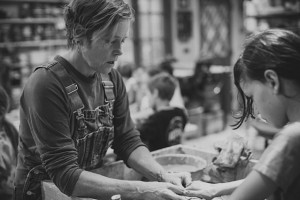 Faye began her teaching career in her home state of North Carolina in 1986, where she taught k-12 Art in the public schools for eight years, focusing on middle school.
Since moving to Seattle, Faye has taught art/pottery through artist-in-residence programs with many local schools and through various community centers including Seward Park Art Studio, the Bellevue Art Museum, the Greenlake Community Center, and the Seattle Children's Museum and Kirkland Arts Center. She opened her home studio in Sept. 2002 after the birth of her first child.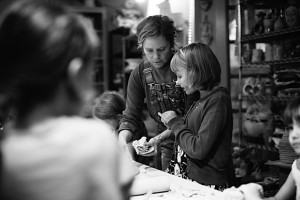 Faye is a talented artist and potter. Her works demonstrate all of the possibility of her vibrant personality- they come to life in a wonderful diversity of forms that demonstrate her skill, humor, and unique perspective.
Faye has a warm friendly personality, and supportive encouraging style that compliments a solid core of teaching experience in many types of arts and crafts to all ages and abilities.
Sampling of Previous Work: