Mindfulness and Pottery with guest teacher Jeannie Cziesla
Combining the therapeutic nature of clay with mindfulness practices students will create intentional pieces of pottery that reinforce and remind you of your core values and hopes and dreams. These beautiful pieces can be displayed in your home where the intention is conveyed each time your art catches your eye.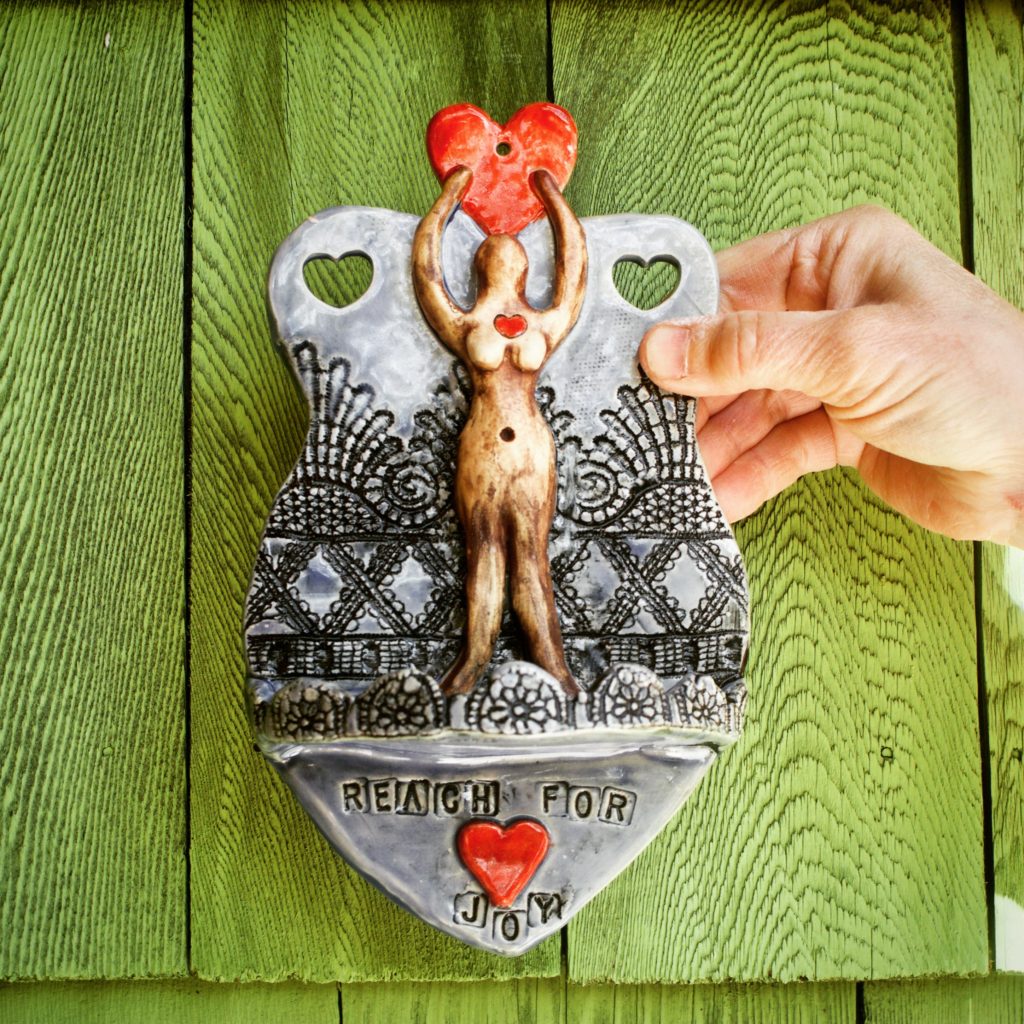 Meets 6 Wednesdays
9:30-11:45
March 20th – May 1st
No class April 10th
The first four classes will focus on creating the pieces and learning mindfulness practices. Class five is for glazing and the final class will be for picking up finished pieces combined with a celebration. Cost: $350 there are 8 spots available. We are offering a early bird special of $300 if you sign up before Feb. 20th. Please e-mail faye or artmindbodystudio@gmail.com to register.
Please arrive at 9:30 for tea and getting settled, we will begin class promptly at 9:45
At the deepest level, the creative process and the healing process arise from a single source. When you are and artist, you are a healer; a wordless trust of the same mystery is the foundation of your work and integrity.

-Rachel Naomi Reman-

We invite you to step into the creative journey of self healing.
On Going Adult Pottery classes
At this time all adult 101 pottery classes are full. You can contact Faye to be added to the waitlist but please expect a year or more wait.
The studio is small and cozy, there are 6 potters wheels, a large slab roller and an area for hand building. Tools, buckets, and huge array of decorating supples are all provided as well as a large selection of glazes and underglazes.
Classes max out with 8 students, occasionally 9. Due to the nature of the medium it sometimes takes years to master. Consequently students do not give up their spot often.
Working with clay can be a magical therapeutic process.

-faye-
Cost: $180 per month includes a free bag of clay with initial sign up. After all clay can be purchased from the studio for $25 for a 25 pound bag of clay. If outside clay is brought in then students must pay $15 to the studio in firing fees. Students are allowed two square feet of firing space per month. Extra is not encouraged but if necessary can be purchased.
In addition to learning wheel and hand building techniques students are required to help with glaze mixing, kiln loading, shelf preparation and general studio clean up.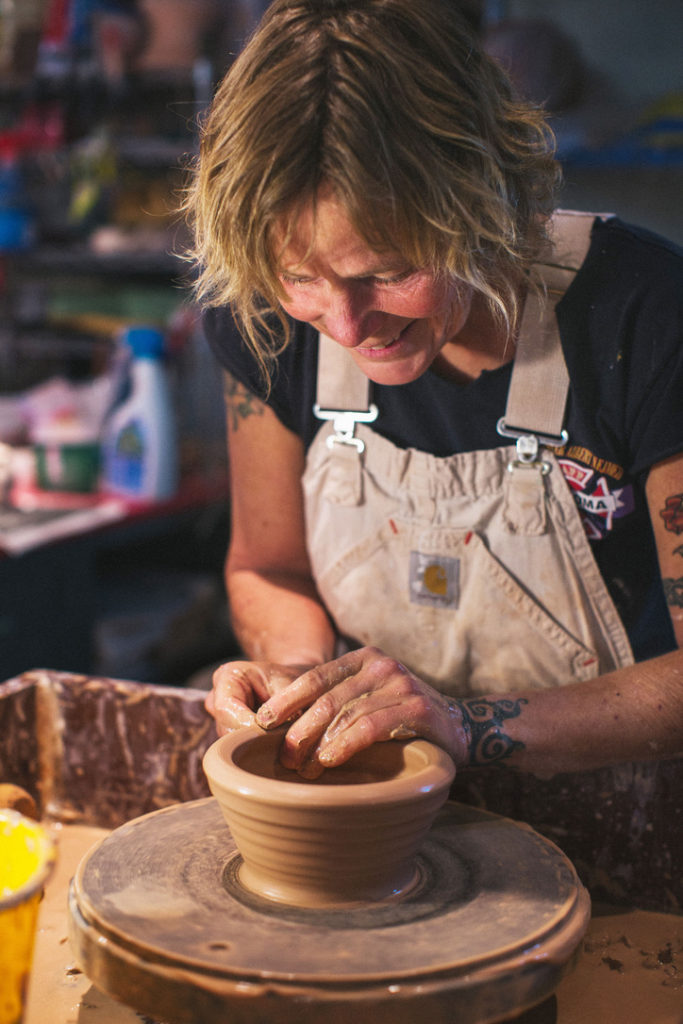 Three classes to choose from
Monday night 7:00-9:30
Tuesday morning 10:00-1:00
Wednesday night 7:00-9:30
Open studio hours
Monday 9:00-6:00
Tuesday 1:00-3:00
Wednesday 9:00-3:00
Thursday, Friday and Sunday all day. There are no open studio hours Saturday, the studio is reserved for the resident artist and special events.
Every child is an artist. The problem is how to remain an artist once we grow up.

-Pablo Picasso